Greetings from president of Tokyo International Exchange College Ikebukuro
Welcome to Tokyo International Exchange College.
Tokyo International Exchange College is established with the purpose of Creating responsible world citizens (Globally-minded people).
Throughout our Japanese language institution, we activate student's schema, encourage them to create originality, strengthen their ability to recognize and understand the truth about people and situations.
Under globalized society, our mission is to create an environment that encourages and makes students dream come true, cooperating toward international society and their homelands in the future.
President of Tokyo International Exchange College
Seiko Hayama
Greetings from principal of Tokyo International Exchange College Ikebukuro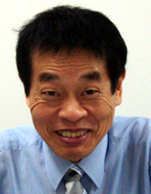 Let's study Japanese with us! Let's value our encounter.
Tokyo International Exchange College Ikebukuro is in Otsuka, Ikebukuro area. And we have been running school for more than 15 years. We have strived for supporting every student's dreams come true since the establishment.
Our school motto is not only to meet their individual needs but also to train them as globally-minded people through learning Japanese culture and custom, and judging the advantages and disadvantages of Japan. Incidentally, Japan is said to be a country of "the safest country in the world," or "the false realities of a politicized society." But what is the truth? Please see the world on your own, by gaining new knowledge, feeling and seeing by yourself. Enjoy one of the most precious time of your life at our school.
We are looking forward to seeing you in Japan.
Principle of Tokyo International Exchange College Ikebukuro
Satoru Suzuki