Course Description
The teaching method, course arrangement and materials focus on building a sound Japanese language understanding. The teachers strive to bring forth innovative ideas in vocabulary, using "listening, speaking, reading and writing" as the foundation of instruction presented through small-class lectures, Japanese teaching is exact, vivid and practical.
After class, students will have opportunities to interact with the Japanese society, to learn more about the culture. Students from abroad will take standardized exams and Japanese proficiency exams. Those who wish to enter a university, college, or vocational school will receive systematic assistance.
Purpose: enable students to pass an entrance examination to a vocational school, 2-year college, university or graduate school.
Novice Level
Pronunciation practice, everyday dialogue, basic writing.
N5-N4 level of THE JAPANESE LANGUAGE PROFICIENCY TEST
Intermediate Level
Using authentic Japanese reading materials and listening practice, vocabulary and composition, Kanji character recognition, required grammar course reading and comprehension practice.
N3-N2 level of THE JAPANESE LANGUAGE PROFICIENCY TEST
Advanced Level
Complicated listening and reading comprehension practices, with composition learning.
The N1 level of THE JAPANESE LANGUAGE PROFICIENCY TEST
Novice (Beginner) level
The main target of this level is to learn Japanese language for the first time, or having a little experience of learning but not reaching to the intermediate level. Beginning from pronunciation 、greeting and Japanese Chinese characters, this level aims at covering the minimum level of conversation, Hiragana, and katakana. Also, the objective of this is to obtain the knowledge of basic grammar and sentence pattern.
Intermediate level
Along with expanding the ability of Kanji, Vocabulary, and sentence pattern, this level targets at obtaining both "Colloquial expression" and "Written language." This makes students possible to enrich their kanji and vocabularies that are important to use every aspect in daily life.
Advance level
This course aims at understanding the entry-level of specialized field study and advanced communication approach. It also targets the improvement of fast-reading for magazine, newspaper or treatise. Also, this aims at nurturing the ability of sentence structure in each student, and giving guidance about the approach to write a research paper. Students can learn the frequently-used colloquial expressions to accelerate more smooth conversation with Japanese people.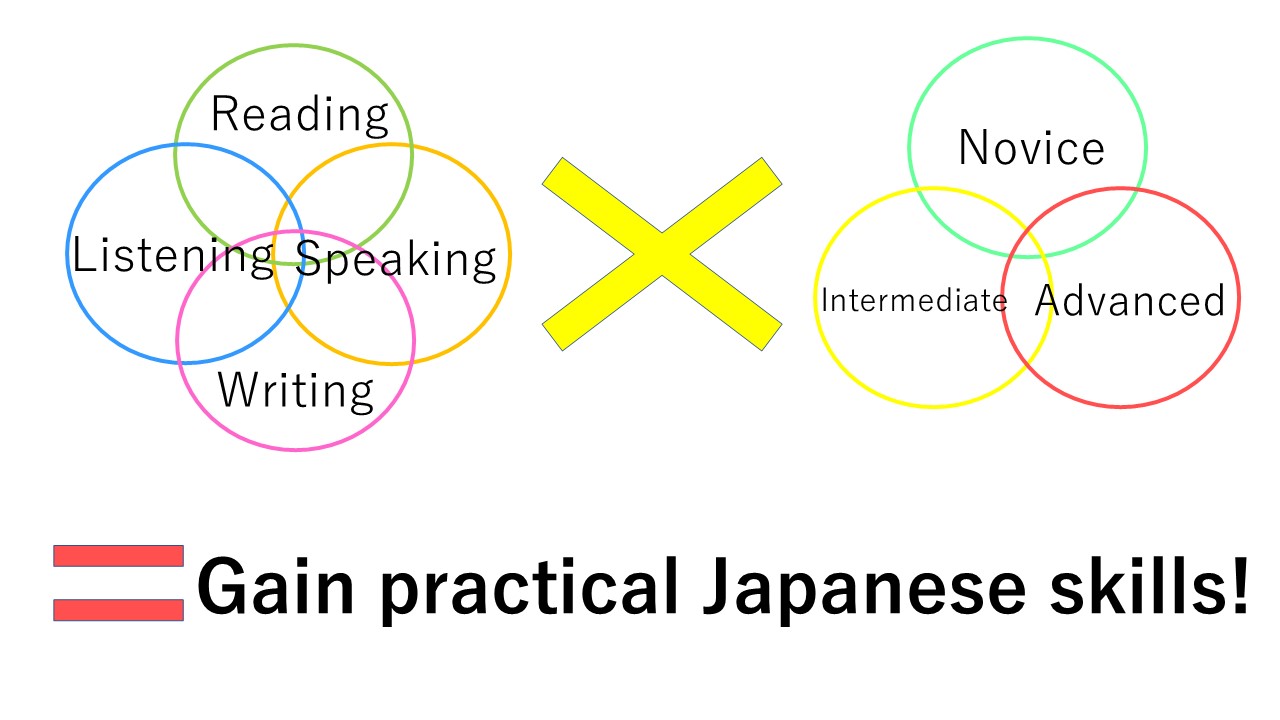 For those who have visa to stay in Japan
Tokyo International Exchange College Ikebukuro provides some courses to meet students' needs.
1. Audit Students Course (Wishing for Further Education)
★ More than welcome at  any time!
Purpose: Hoping to proceed into universities or college, or higher education.
General requirements:
Have a visa to stay in Japan.
High School Diploma or above.
Physical health, mental aptitude, and emotional stabilities.
Willingness to proceed onto higher education in Japan; such as, universities and vocational schools.
2. Audit Students Course (Non-Degree Course) 
★ More than welcome at  any time!
Purpose: Learn to speak, listen, read and write Japanese, and also to study Japanese culture and society during your stay in Japan.
General requirements: Have a visa to stay in Japan, such as family visa and sightseeing visa. (Audit students can start the course at any time.)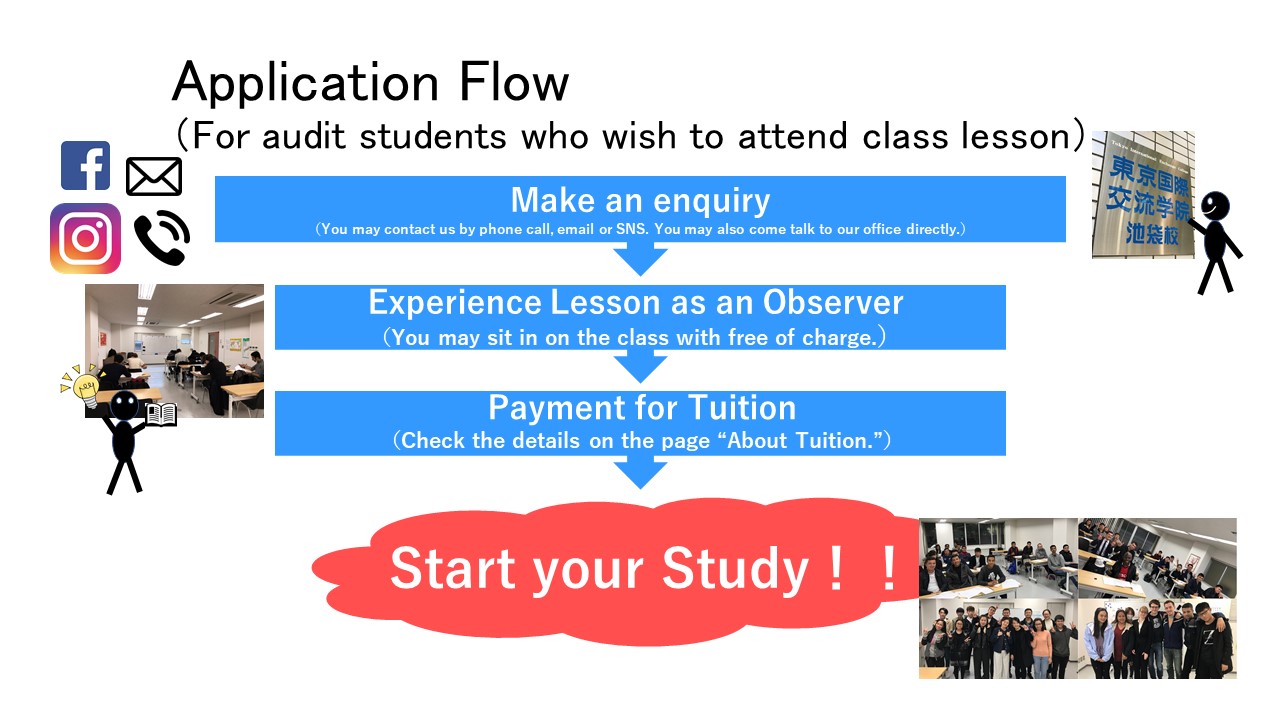 3. Private Lesson Course
★ More than welcome at  any time!
Purpose: We offer private lessons. Students are able to learn Japanese language at their own pace.
For those who want to apply for Student Visa (Pre-College Students Only)
Choose the season for entrance, April or October. (Audit students can start the course any time.)
April Enrollment : 2-year course
October Enrollment : 1-year 6-month course