A Student (From Saudi Arabia)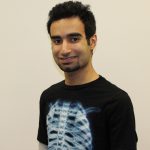 My love for Japanese games, music and culture made fall in love with the language itself. That's why I decided to learn Japanese. That's how I found Tokyo international exchange college. Intense program forced me to study every day to improve my language. Great place and great staff members. Everyone is willing to help whether it's related to school, work or anything else. It's amazing that not knowing Japanese in Japan isn't a problem thanks to this school.
A Student (From Philippines)
Japan has always been on top of my list among the countries I wanted to visit since I was young. Now, to be able to study in this country, be immersed to its culture and build relationship with its people is just exceptional. I've gained lifetime experiences, learned beyond what I've expected. Despite the convenient lifestyle in Japan, inevitable struggles may come along the way. Japanese language alone could be really challenging but, with the assistance of the school's administrators, friendly and kind teachers, learning was made easier. We, the students, were also able to communicate our concerns to the school, having teachers who speak the same language as ours was very helpful. It is also gratifying that the school is ensuring us the assistance we need in planning for our future in Japan.